Tool Making
Need a tool made? Need tool maintenance or repair?
Aucilla's tool making and management capabilities include:
50+ years of combined design, engineering, and tool-making experience
On-site prototypes available
Tools are well maintained to ensure years of service from your investment
Recognized for our tool maintenance and repair by Fortune 500 companies and industry leaders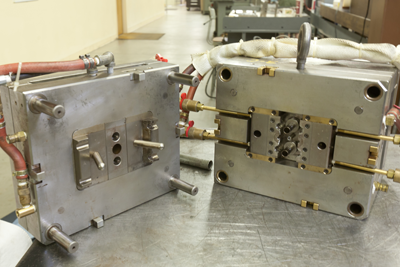 Not only do our tool-makers create your specific tool, but they also maintain and change over all tooling parts! Your product tools are a valuable company asset that should only be handled by true experts. Tools well maintained ensure years of service from your investment. Let our engineers offer their expertise in lowering your tool design costs, both in materials and styles.
CAD/CAM/CNC interfacing
On-site CNC equipment includes a sinker EDM, wire EDM and milling machine.
Concept development
Engineering designs
Quick prototypes
Top-quality tools made & maintained
Selected by Fortune 100 c